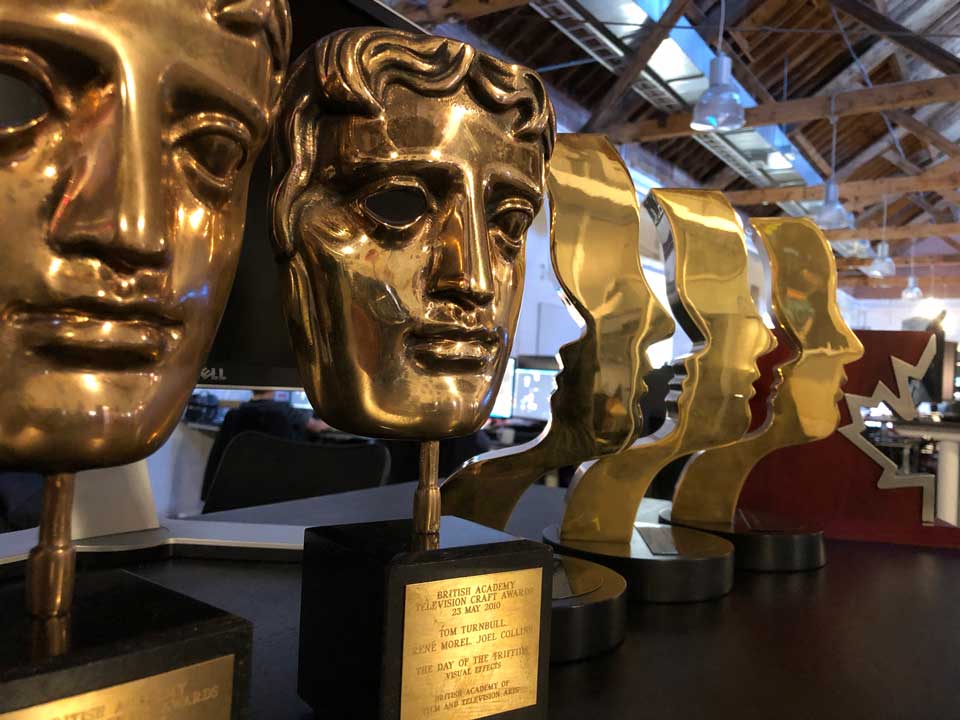 Rocket Scientists
From script to screen, Rocket Science VFX has been captivating international audiences with elegant, award winning visual effects since 2003.
Founded by Tom Turnbull and Anthony Paterson, Rocket Science has produced outstanding visual effects for ambitious studio films and television shows.
People
Celebrating our 20th year, Rocket Science VFX is proud to have independently grown to be among the biggest VFX studios in Ontario. Leveraging our talented artists and a strong management team, Rocket Science promotes collaboration and communication across all departments. This ethos is paramount to conceptualizing and delivering outstanding visual effects. Leading the team are industry veterans who have honed their respective crafts for decades toward multiple award nominations and wins.
Tom Turnbull
Co-Founder / Executive VFX Supervisor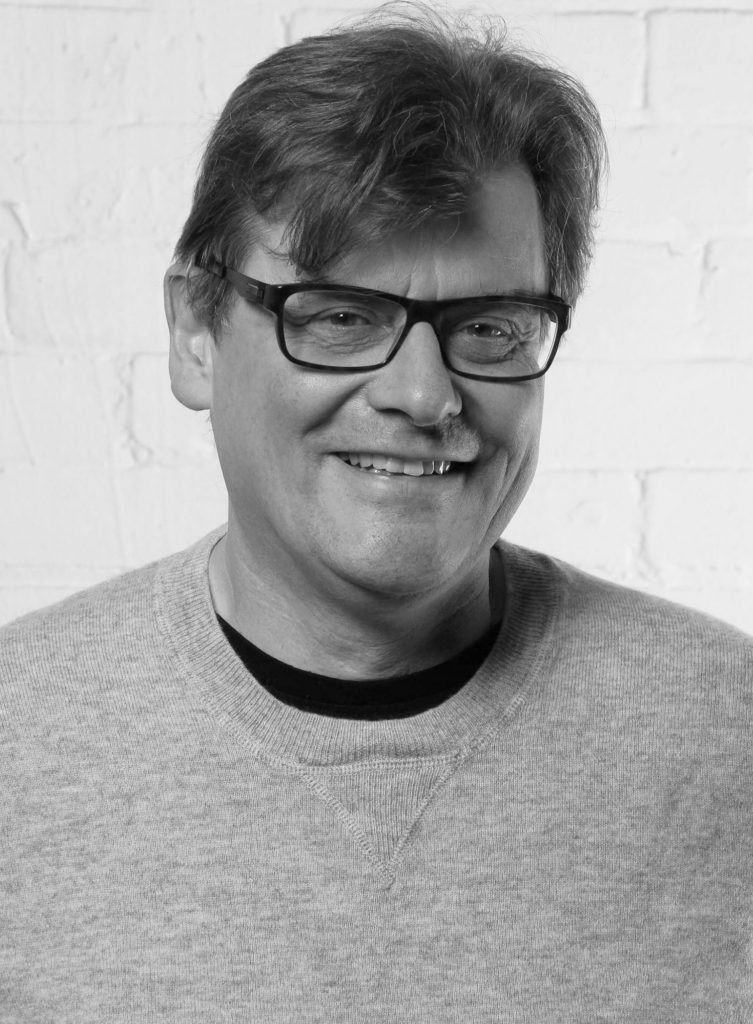 Tom Turnbull | Co-Founder / Executive VFX Supervisor
Tom is a versatile VFX Supervisor with extensive experience directing visual effects shot around the world on behalf of Production and/or RSVFX. His 30 years+ of experience spans the gamut of digital effects, from miniatures to bigatures and historical pieces to futuristic landscapes. Turnbull has specialized knowledge in Motion Control, Motion Capture, Miniatures, VFX Element Photography and 2nd Unit Directing. A two-time BAFTA recipient for Best Visual Effects - ITV's mini-series TITANIC and BBC's THE DAY OF THE TRIFFIDS, Tom is also a three-time Canadian Screen Award winner - TERRY (CTV), SHATTERED CITY: THE HALIFAX EXPLOSION (CBC), and THE ARROW (CBC). Additionally, he holds three Emmy nominations - Fox's FRINGE, HAVEN and THE PATH to 9/11. Tom co-founded Rocket Science VFX in 2003. IMDB
Anthony Paterson
Co-Founder / Executive VFX Supervisor
Anthony Paterson | Co-Founder / Executive VFX Supervisor
Anthony sowed his roots in the early 90's working on motion graphics and digital effects for Gene Roddenberry's EARTH: FINAL CONFLICT (Universal), ROBOCOP: THE SERIES and TOTAL RECALL (Buena Vista) under his Nerve FX banner. The boutique would later be acquired by Canadian prodco/distributor Alliance Atlantis. In 2003, Anthony co-founded Rocket Science, working to blend science and artistry to create visually stunning imagery. He has been nominated for three Emmy Awards for THE BOYS (Amazon), HANNIBAL (NBC) and THE PATH TO 9/11 (ABC). Additionally, he has been continually recognized by his Canadian peers, with two Canadian Screen Awards (CSA) for KILLJOYS (SyFy), and four CSA nominations for his work in the field of visual effects. IMDB
Ian Britton
Senior Lead Compositor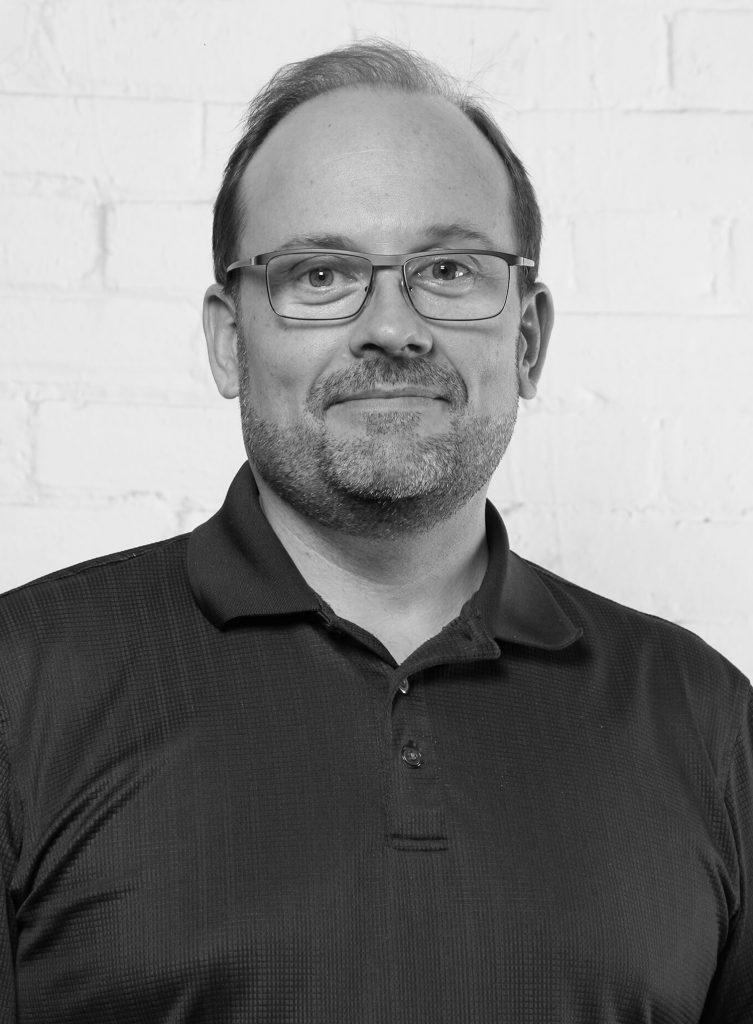 Ian Britton | Senior Lead Compositor
As Senior Compositor, Ian brings many years of production experience to Rocket Science. A Gemini-award winner for Best Visual Effects for his work on Terry (2005), Ian also holds an Emmy nomination for Outstanding Special Effects for The Path to 9/11 (2006). Additional recognition includes a VES nomination for The Man Who Saved Christmas (2002), two Canadian Screen Award nominations for Titanic (TV miniseries 2012) and Wet Bum (2014), and a Gemini nomination for Best Visual Effects on Everest (2007). IMDB
Matthew Schofield
Head of Creative
Matthew Schofield | Head of Creative
Coming to Rocket Science from MPC (Mr.X) Toronto, Schofield spent 16 years helping to lead creative at the studio while working to build the matte painting department. His illustrious filmography includes tiles from distinguished filmmakers, including, Tim Burton's WEDNESDAY (Netflix), James Gray's AD ASTRA (Fox) Guillermo del Toro's NIGHTMARE ALLEY and CRIMSON PEAK (Fox), Alfonso Cuaron's ROMA (Netflix), and Olivia Newman's WHERE THE CRAWDAD'S SING (Columbia Pictures). With a 2023 VES nomination for his work on VIKINGS: VALHALLA (Netflix), Matt's recent credits also include MS. MARVEL (Disney+). His work was recognized early in his career with a Primetime Emmy nomination for HAVEN in 2001. In 2006 his digital matte painting work was part of a VFX Oscar nomination for Bryan Singer's SUPERMAN RETURNS (Warner Bros.). Matt's traditional art focuses on his interest in observing the idiosyncratic nature of the photographer and their subjects. He has been exhibiting his artwork in commercial galleries, museums and artist run centres nationally and internationally since 1996. He has exhibited in Paris, Brussels, Florence, San Francisco, Los Angeles, New York, Brooklyn, Chicago, Orlando, Miami and Toronto. He has exhibited with Nicholas Metivier Gallery, Mulherin and Pollard, Kabat-Wrobel Gallery, MEG Gallery, DU art Gallery, Zia Gallery and Projects Gallery. He has participated in group and curated exhibitions At The Red Head Gallery, Loop Gallery; Propeller Gallery and AWOL Gallery. Matthew's work has been highlighted in Toronto Life Magazine, The Globe and Mail, and NOW Magazine. He is featured in the book Carte Blanche Volume 2: Painting, which is an overview of the state of Canadian painting in 2008. In 2011 he was a finalist in the BP Portrait award in London, UK and in the same year he was a finalist in the Kingston Prize for Portraiture. In 2009 he was a finalist in the Kingston Prize for Portraiture. Matthew started his education in Architecture and completed an Honours Degree in Fine Arts from both McMaster University and the Ontario College of Art and Design. IMDB
Christa Tazzeo Morson
Executive VFX Producer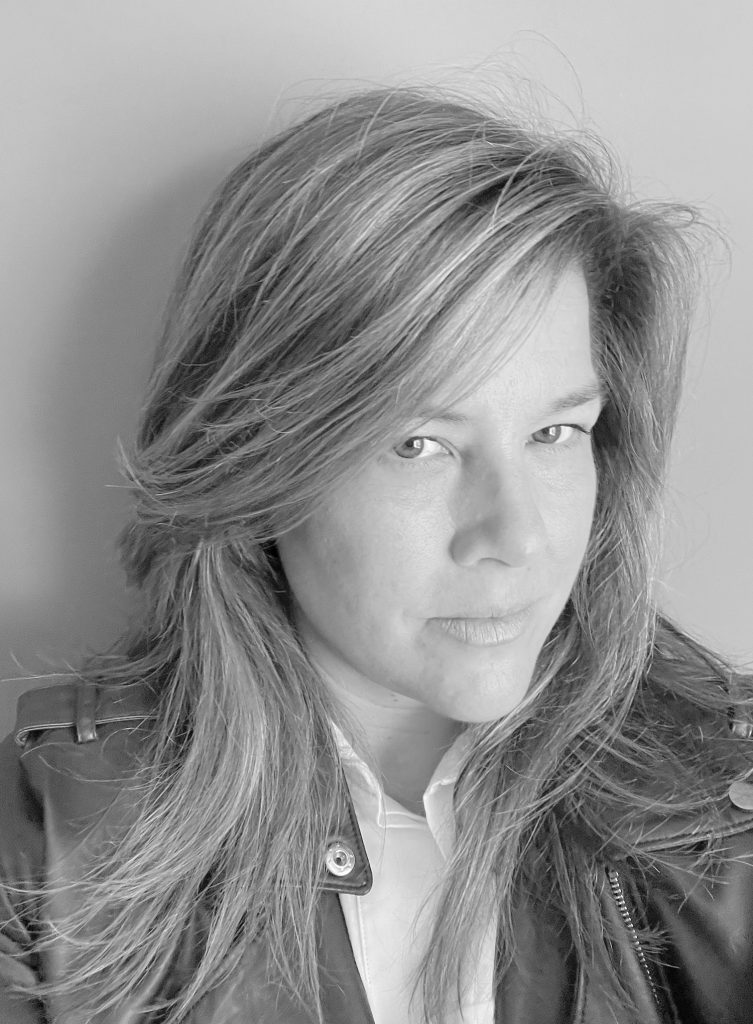 Christa Tazzeo Morson | Executive VFX Producer
Christa Tazzeo Morson is a twenty year veteran of the film and television industry. With long standing roots in visual effects and postproduction, as a producer and business development executive, she has worked with filmmakers to deliver the best creative driven solutions for the screen. Tazzeo Morson is credited with work on the Academy Award winning feature SPOTLIGHT (Open Road Films), the Emmy award winning television series' GAME OF THRONES (HBO) and THE HANDMAID'S TALE (Hulu). Additional credits include TV series such as Rian Johnson's POKERFACE (Peacock), Tim Burton's WEDNESDAY (Netflix), Steve Blackman's THE UMBRELLA ACADEMY (Netflix) and features including, MURDER MYSTERY 2 (d. Jeremy Garelick), READY OR NOT (d. Radio Silence), and Warner Bros./ DC's SUICIDE SQUAD (d. David Ayer). A founding board member and past Chair of the Visual Effects Society (VES) Toronto section, Christa is an active member of the Toronto production community. She held a publicly appointed seat on the City of Toronto Film Board, and currently sits on the Ontario Creates Industry Advisory Council and the Women in Film and Television (WIFT) Engagement Committee. IMDB
JP Giamos
Head of Production
JP Giamos | Head of Production
JP has delivered VFX on large scale features and streaming TV series. With over 17 years in the visual effects industry, JP recently held post at Mr. X as a VFX Producer and prior to that as Supervising VFX Producer at Deluxe, overseeing the Toronto VFX team. His credits include Scott Cooper's ANTLERS (Searchlight), Gina Prynce-Bythewood's THE OLD GUARD (Netflix), Matt Bettinelli-Olpin and Tyler Gillett's READY OR NOT (Searchlight), ALTERED CARBON (Netflix), THE EXPANSE (Amazon), THE UMBRELLA ACADEMY (Netflix) and STAR TREK: DISCOVERY (CBS). IMDB
Spencer Heys
People and Culture Manager
Spencer Heys | People and Culture Manager
Spencer completed his Bachelor of Arts Degree in Sociology from Ryerson University and a Post Graduate Human Resources Certificate from George Brown College. With seven years of Human Resource experience, Spencer specializes in high volume recruitment, the candidate experience, employer branding initiatives and fostering industry and community relationships.
Tom Plaskett
Lead VFX Supervisor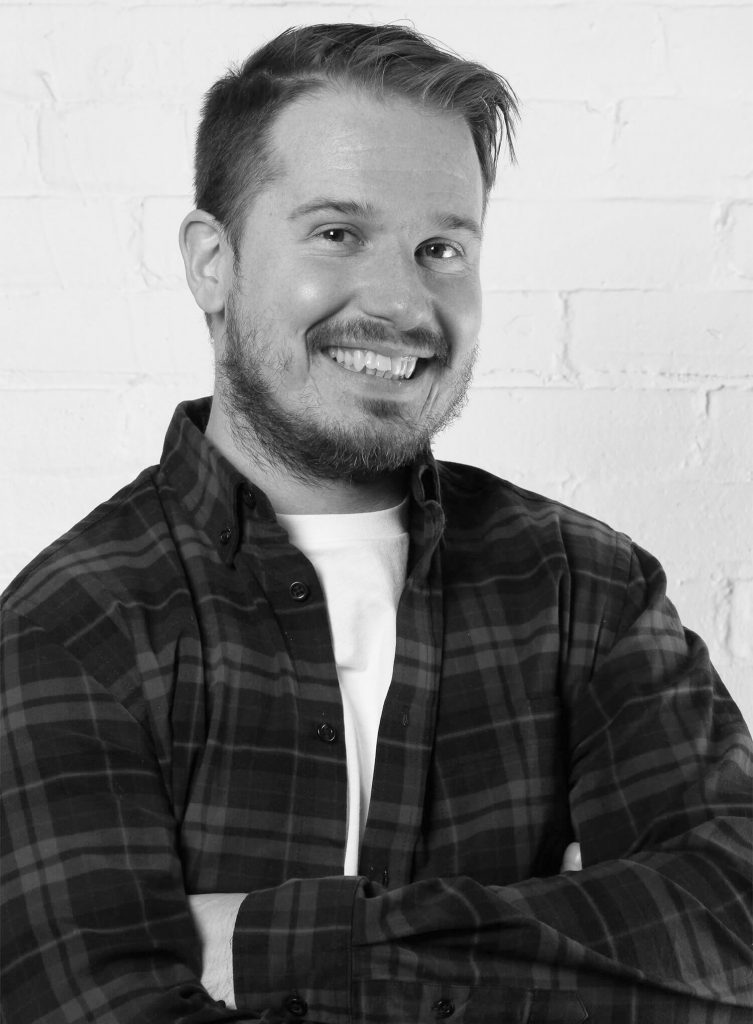 Tom Plaskett | Lead VFX Supervisor
Tom's keen technical detail and creative eye helped to fast track his career from VFX Intern to VFX Supervisor. A graduate of Confederation College with a degree in Multimedia Production and Broadcasting, Tom joined RSVFX in 2013. His credits include his Emmy nomination for work on HANNIBAL (NBC), streaming titles, HALO (Paramount +), LOCKE AND KEY (Netflix), INTO THE BADLANDS (AMC) and films such as THE NEST (d. Sean Durkin) and BYE BYE MAN (d. Stacy Title). Tom is a passionate gamer and gains inspiration from the many storytelling techniques found therein. He revels in any new technology he can get his hands on. Tom avidly utilizes motion capture, lidar and photogrammetry gear to explore new avenues for production. IMDB
Adam Jewett
VFX Supervisor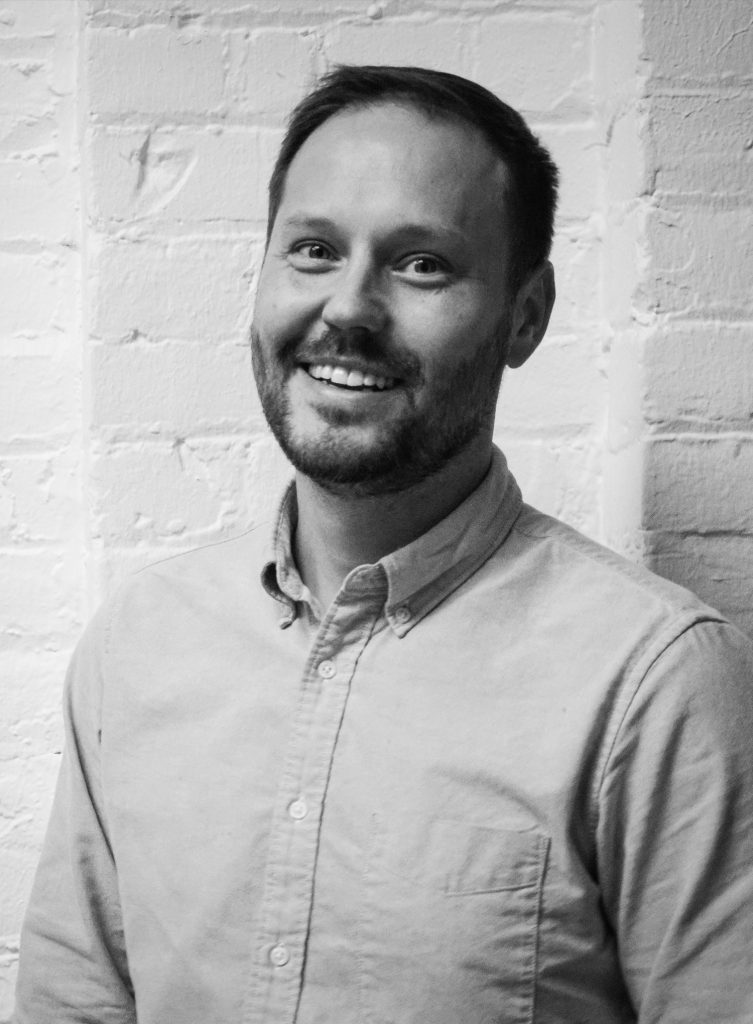 Adam Jewett | VFX Supervisor
Adam began carving his career path creating films as a teenager. A Vancouver Film School graduate, he jumped into commercials and short films before embarking on specializing in the world of visual effects. Honing his craft through experience in Assets, TD and Production Management, Jewett has become a visionary creative well versed in all aspects of visual effects. An Emmy nominee, THE BORGIAS (Showtime); Adam has also been recognized with Canadian Screen Awards for his work on THE TUDORS (Showtime) and Richard Bell's feature film BROTHERHOOD. IMDB
John Coldrick
VFX Supervisor
John Coldrick | VFX Supervisor
John is passionately focused on how to best visually express a story. With over 35 years of experience as a Digital Artist - Animator, Compositor, and CG Supervisor, John has garnered an Emmy nomination for Best Visual Effects for HANNIBAL (NBC), a Canadian Screen Award (CSA/Gemini) for Best Visual Effects, THE ARROW (CBC) and a CSA nomination for his work on the TV series COPPER (BBC). Additional credits include six seasons of THE EXPANSE (Amazon), FARGO (FX), as well as features, DOLPHIN TALE 2 (Warner Bros.) and THE MORTAL INSTRUMENTS: CITY OF BONES (Sony). A film fan since childhood, John's influences include Hitchcock, Kubrick, Coppola, Spielberg and Frankenheimer. IMDB
Kayden Anderson
VFX Supervisor
Peter McAuley
VFX Supervisor
Peter McAuley | VFX Supervisor
Peter McAuley began his career as a summer student at the National Film Archives in Ottawa, where he worked on the declassified AVRO Arrow collection. Upon graduating, Peter moved on to be an Assistant Editor for a busy commercial house synching dailies on a Steenbeck. Eventually, he began editing his own commercials and music videos and became a partner at Daily Post. By the mid 90s Peter was signed on to shoot commercials and music videos around the globe as a VFX Supervisor. Working for The Mill, Framestore, MPC, Technicolor, Method, with top Directors on key shoots, including Drake's Hotline Bling with Director X, Joe Pytka's Budweiser Superbowl spot, and Bob Hooper's Budlight Superbowl spot. Peter jumped in to longform in 2019, as a VFX Supervisor on Deepa Mehta's FUNNY BOY (Array). FUNNY BOY received eight Canadian Screen Award (CSA) nominations, including Achievement in Visual Effects, Film. McAuley's recent credits include Rachel Morrison's FLINT STRONG (MGM), Jean-Francois Richet's THE PLANE (Lionsgate) and David Cronenberg's 2022 Cannes Film Festival opening feature CRIMES OF THE FUTURE. IMDB
Ali Mio | VFX Producer
Ali Mio is a passionate, creative Producer with 7+ years' experience in the screen based industry specializing in animation and visual effects. She excels at managing features and TV series from concept to completion with her eye on delivering the best creative from teams of varying sizes. Her credits include the award winning animated feature film NEXT GEN (Netflix), Jorge Gutierrez's animated mini-series MAYA AND THE THREE (Netflix), and Tim Burton's TV series WEDNESDAY (Netflix). IMDB
Florent Villegas
Senior VFX Producer
Florent Villegas | Senior VFX Producer
Florent is a seasoned VFX professional with over ten years of experience in the film and television industry. He brings his vast Production Management experience to Rocket Science in the capacity of Sr. VFX Producer. Having managed the pre, production and post work on a number of commercials, internet productions, TV series and large format features, he has held stints at Atomic Fiction, Method and MPC. His filmography includes notable features including ALIEN: CONVENANT, X-MEN APOCALYPSE, TOP GUN 2 and THE LEGEND OF TARZAN. Flo is currently helming the upcoming BOYS spinoff GEN V. IMDB
Jessica Finch
VFX Producer
Jessica Finch | VFX Producer
Jessica Finch is a VFX Producer with 10+ years' experience in the media industry. Jessica began her career at DHX/Wildbrain moving into a Localization Supervisor position before jumping to Company 3's Post team. Looking to broaden her production skillset, Jessica joined SpinVFX as a Production Coordinator and helped to deliver work on THE RAY (d. Christopher Borrelli) and ARTHUR THE KING (d. Simon Cellan Jones). She joined RSVFX in 2021 quickly moving up the ranks from Coordinator to VFX Producer. Her credits include David Cronenberg's Canadian Screen Award winner CRIMES OF THE FUTURE, MOONHAVEN (AMC) and the highly anticipated Netflix series FALL OF THE HOUSE OF USHER from Showrunner Mike Flanagan. Jessica is a proud member of Women in Film & Television (WIFT Toronto). IMDB